2013 – 2014 New Year Message
May 15, 2014

Posted by:

admin

Category:

Posts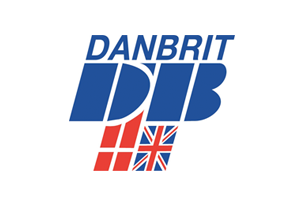 Dear Customers, Suppliers, Colleagues and Friends,
I hope that you have enjoyed a peaceful Christmas and you are well prepared to enjoy and celebrate the last day of this year in readiness of welcoming the first dawn of a new year.
2013 has been a strange year. The year will, in my opinion, be remembered as the year when the cleaning, pruning and strengthening of our business foundations were completed. I look very optimistically forward to next year in the firm belief that business will be good, full confidence will be back and we can again look forward to a 'Can Do' environment.
This year I will not go into detail about our individual companies but instead reflect on what has happened on the Humber and explain why The Energy Estuary is the place to do business next year and well into the many years to follow.
Our only city on the Humber – Hull, achieved the honour of being nominated as the UK's City of Culture 2017 as an incredible feat not only for culture and not only for Hull but for business and for the whole of the Humber region as well.
The UK government continued to believe in us and awarded us with Hull and Humber City deal, an initiative by the government which will ensure that the Humber can provide the skills for the future locally for us to fulfil almost any need which will arise.
Able UK obtained planning permission for a new quayside facility where construction will commence in 2014, this will become the base for much of the wind and renewable sector on the Humber and I hope that this will also be the catalyst in seeing Siemens signing to build a plant in Hull.
The result of what has been achieved by a great deal of local organisations and authorities working closely and united together will mean that we are open for business in a better way than ever before.
In line with previous years no Christmas cards have been sent out and our 2014 Charity of the Year who will benefit from this will be the Motor Neurone Disease Association – MND.
Jacob Herskind annual picture is in a cheeky link to times gone by and I hope that it will put a smile on your face.
On behalf of all my colleagues and myself may I thank you most sincerely for your support in 2013 adjustable bases for bed san diego. We are excited about 2014 and may we take this opportunity to wish you, your staff and your families a happy, healthy and prosperous New Year.
Best regards
Peter Aarosin